Walk with an Apple Laptop in your hand and heads turn! Apple is known for its innovation in technology. It's laptops are user friendly and light in weight, making it a perfect gadget to cart along for business trips and holidays. This 33.78 cm high resolution display comes with a 1 year Apple India Warranty. It has a 3rd Gen Intel Core i5 processor with a 4GB RAM. It has a LED-backlit display with IPS technology and has an inbuilt 500GB hard drive, convenient to store your data. It included software includes iCloud, Time Machine, FaceTime, Photo Booth, iTunes, Mac App Store, etc to name a few of their range of wonderful softwares. All this for a price of Rs78,900/-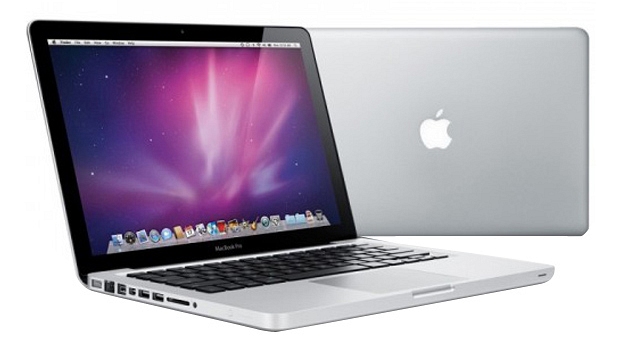 Major Advantages
The Apple MacBook Pro weights 2100 grams, making it a light-weight, easy to carry laptop by the brand. It's features and fast processor with a battery life of 6 hours, makes it a convenient travel buddy especially during flights and for business meetings to listen to songs or watch movies.
Display (Format should be – (29.46 cm (11.6) HD LED backlit IPS Display)
The Apple MacBook Pro display is a 33.78 cms (13.3) HD LED-backlit glossy widescreen display with a 1280 * 800 pixels resolution. This display takes your movie and gaming experience to a different level.
Processor
This laptop comes with a Intel Core i5 (3rd generation) processor with a 2.5 GHZ speed. It has an inbuilt RAM of 4GB, keeping your important data and files in place without hastle of exceeding space.
Operating System (OS)
Apple Laptops are known for their operating syatems. This one has the OS X Mavericks. The software comes with a multiple display support allowing users to show the taskbar on more than one screen. It also has improved features of iBooks, Maps, Calendar, Safari, iCloud, etc; giving a user conevnience on their finger tips with their user friendly developed system.
Storage
Storage of important files, documents and even pictures are important for us. Fret not as this laptop has a 500 GB hard disk capacity with a 5400 rpm, giving you ample of space to store your documents and leaving space for more.
Multimedia
It has a camera and is synced with Apple's software FaceTime, allowing your device and laptop to be in sync with eachother. You can use this feature to talk to your near and dear ones from your laptop giving you an enhanced visual experience as well as clarity during your conversations. It also has another software named Photo Booth where one can click their one images using the inbuilt camera. This software come with a number of filters, making you go click-click and save on memories.
Connectivity

It has an internal mic and stereo speakers. It also features version 4.0 Bluetooth and a wireless LAN of 802.11 a/b/g/n
Battery
It has a battery backup of 7 hours and a power supply of 60 watts, giving you enough of time to work till its time to charge up this beauty!
Apple Warranty FAQ's
If I purchase Mac notebook from Snapdeal, would I be eligible for warranty?
Yes, all the products sold on Snapdeal are 100% genuine and comes with applicable brand warranty.
How long is my Mac notebook covered by Apple's warranty?
Apple's Limited Warranty for Mac covers your Mac notebook for one year. Warranty service for eligible repairs is available at no charge for twelve months from the date of original purchase.
How can I tell if my Mac notebook is in-warranty?
You can check your coverage by entering the serial number of your Mac notebook. Apple may need to examine the original sales receipt (shipped with your product) to verify your Mac notebook's warranty status.
Please visit- https://selfsolve.apple.com/agreementWarrantyDynamic.do to check warranty of your Mac.
How much will warranty service cost?
Warranty service for eligible repairs is available at no charge. However, you will be responsible for all expenses incurred in transporting your Mac notebook to your local Apple Authorised Service Provider.
What types of damages are not covered by my warranty?
The following types of damage are not covered under either the Apple One Year Limited Warranty: damage resulting from accidents, liquid contact, disassembly, unauthorised service, and unauthorised modifications.
Does Apple offer any additional support and service options?
The AppleCare Protection Plan provides up to three years of expert telephone technical support and additional hardware service options from the original purchase date of your Mac. You can purchase the AppleCare Protection Plan within 12 months of the original date that you bought your Mac.
Does Apple warranty cover my Mac notebook service?
If issues arise as a result of authorised service, Apple will cover them for the remaining term of the product warranty or 90 days after service, whichever provides longer coverage for you.